Bollywood is always going places.
Be it International or domestic; for award functions or film festivals; for shoots or holidays… Bollywood stars get to go exquisite places and experience the best that lesser mortals like us can only think of. Here's a list of tinsel town's favourite holiday destinations.
Deepika Padukone
The dreamy girl Deepika has been ruling Bollywood for quite some time now. And guess what is be her favourite holiday destination?
South of France it is!
South of France, a perfect blend of the sun, sand and the sea, is a beautiful sight where you get to see nature at its best. Go for a walk in the sleepy old villages and relax yourself on those exotic beaches. South France has beautiful Roman heritage, amphitheaters and maze streets. It is not always about glamour in south France, there is something more beautiful. Go cycling into the woods of Canal du Midi. With Nice and Cannes, south France has become a hub for people who want to travel slow.
Now, you would want to know the best time to visit. It's from April to September.  And yes, it is the perfect getaway from scorching summer.
Shah Rukh Khan
Which is King Khan's his favourite place for vacation?
It is Dubai!!
It is the only place where you can enjoy jet-skiing, snow skiing, desert safari and scuba diving — all in one city. Go around the malls, go swim in the beach and of course visit the world's tallest building — Burj Khalifa. Just like Shahrukh does whenever he is in the city of Sheikhs.
Anushka Sharma 
Anushka, the B-town beauty, sets her foot on to the Himalayan hills to get detoxification from her toxic worklife.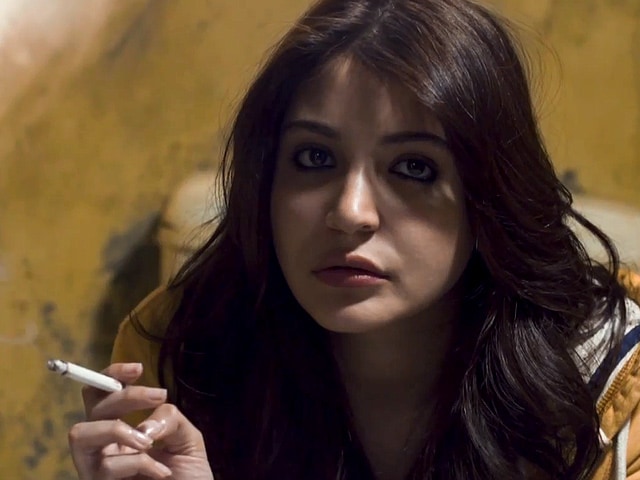 Life has become hectic? Need to find that inner peace?
There is no place like Himalayas for you. The enormous mountains sends an echo of joy and hope into you. The never ending valleys and sparkling river running near your cottage ring tinkling bells in your heart, urging you to dive into nature's lap and stay there. Now all you need is a hot Tibetan soup with steaming momos.
Salman Khan
Looks like both the Khans of the industry share their favourite location.
So other than Dubai, Sallu goes to Panvel, to his farmhouse to party hard!
Panvel in Maharashtra is a gateway to Konkani region that connects major places like navi Mumbai and Thane district. The place has serene atmosphere with a blend of modern and traditional culture with significant places such as bird sanctuary and a waterfall called Zenith.
Priyanka Chopra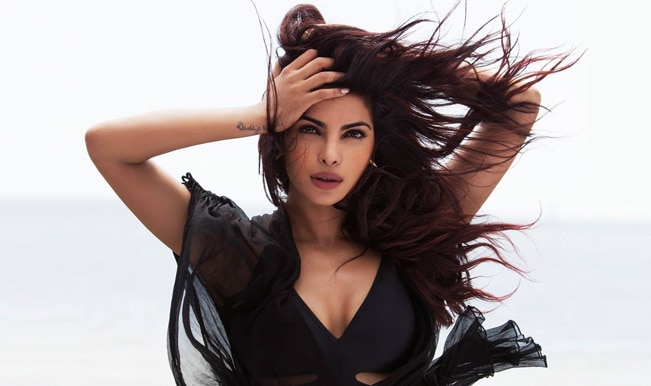 The 'Junglee billi' of Bollywood, beach baby that she is, loves to just laze around the Beaches of Thailand.
Thailand, famous for its soft white sandy beaches with clear blue sea, has one of the beautiful beaches in the world. A picturesque vacation is what you are going to get when you are in Thailand. It has the most vibrant nightlife to keep you busy. You will be amazed to experience its unique culture.
Popular beaches are Patong beach of Phuket, Railey beach of Krabi and Priyanka's favourite one is Kho Samui
Kangana Ranaut  
What do you think her favourite destination would be?
Take a wild guess?
It is Le Paris!
Paris, one of the most beautiful cities in the world, has so much to offer you. With iconic Eiffel Tower and magnificent architecture with a pleasant climate makes, the place is a perfect holiday destination.
Cycling your way and walking aimlessly with your partner in tow into the streets of Paris makes one's experience memorable and everlasting.
Ahem… Did I just take you into a dream?
Aamir Khan
Where does Mr PERFECT go for a vacation?
London!!
A diverse and exciting city that London is, it has amazing attractions from Madame Tussauds to London Theatres; from shopping to watch sporting events. London has the beautiful River Thames as its backdrop for the tourist attractions. The view from London Eye is iconic (make sure you don't miss this wonderful view).
Kareena Kapoor Khan
Mrs Khan… Nay. We will still call her Bebo, who loves Gstaad in Switzerland. You want to know why?
Because it is Switzerland!
A sense of tranquillity is prevailed once you find abode in the the shadows of these mighty snow-caped mountains. You also get to hog on to a variety of cheese and chocolate delicacies. Go on to Swiss wine tour and have a sip of those rare wines. The Swiss believe that hiking keeps the mind, body and spirit in great condition. So go on and join them in hiking and you will feel like you are on top of the world.
Amitabh Bhachan
The Big B of Bollywood loves to spend time in Goa
Everything that I can say about Goa won't be doing even a fraction of justice to what that place really is. In other words, you have to be there to feel the Goan spirit. It is an exquisite place to feel the warm sand sliding between the toes and the inebriating smell of the Goan ambience lights up the faces of tourists from all over the world. Go to the old cathedrals, cycle your way in South Goa, have a splendid sea food and relax by the sea shore with a book or groove to the music been played.
Alia Bhatt
The bubbly Girl of Bollywood loves to shop in London.
London, world's shopping capital, is among the top favourites of Bollywood stars. From boutiques to vibrant street market, there is something for everybody's taste and budget. Visitors are often overwhelmed by the variety available for the shoppers; you are spoilt for choice.
Ranbir Kapoor
The current heartthrob of Bollywood has his heart in The Big Apple – New York.
Many call it the Capital of the World of Excitement and a vibrant city. It has world-class museums, skyscrapers and Broadways. Its culture and entertainment centres, keep you awe struck. They say New York does not follow a Trend, it sets the Trend and they are damn right.
Katrina Kaif
The Glam doll loves to spend her time in Marbella of southern Spain.
Marbella, the most luxurious holiday destinations of Spain, has beautiful beaches of Mediterranean coast and has an outstanding nightlife and magnificent yachts. It is a place the most people would dream of.
Marbella is blessed with beautiful old town with lovely narrow streets, flowered balconies decorated with bonsai trees.